Hello one & all!
Is anyone else finding this week tough going? I am shattered! Between car drama, a looming NCT, a recurring migraine and the prospect of a bus trip to Donegal on Friday, I'm one hiccup away from throwing a full scale wobbly! (How many days until the Easter break?) Oh dear, where did that positive outlook go? I seem to have lost it somewhere between Monday and Tuesday!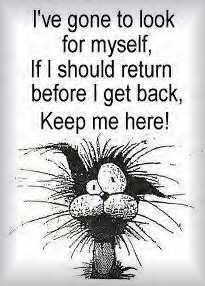 Must.stop.complaining.
On the upside! I have the pleasure of sharing my room with a student teacher this month. I always enjoy having a student. While some people don't like the experience (and that's fair enough) but for the most part I've always found it great - I love picking up new ideas and let's face it we all needed classes for placement during our training and it's always nice to return the favour.....especially this year when the training colleges are under so much more pressure with all the additional students!
One thing about having a student is that you do have a little more freedom with your time. (Is freedom the best word? Well, you know what I meant!)
I always use this 'freedom' as an opportunity to go mad at literacy and numeracy! I have a station for small group work at the back of my classroom and I've been rotating between a maths and phonics station throughout the day.
I put my busy hat on and off we go!
For the past fortnight we've been working on blending and reading CVC words. I think teaching infants is such a rewarding experience - once you get over the mania of the first term that is!! I love the Spring term when they start to really take a leap into reading and writing. It reminds you that you're actually doing ok!
At my focus station, we've been building CVC words with plastic letters and these cute little picture cards I got from Twinkl. (I feel like I'm constantly plugging Twinkl, but actually I'm just being honest about where I got my resources!)
They're great for blending and breaking up words, with a little picture clue! I usually just put out a selection of letters for them to choose from. I also use whiteboard markers for the children who are well able to sound out words without letters as stimuli!
For the children who are finding forming words a little more challenging, we play a game in pairs with picture cards where they have to swat a word that I give a clue about. E.g. I'm looking for a word that starts with 'c' etc.
(These mats are also on Twinkl!)
Another thing I'm guilty of is trying to sneakily get the children to use their phonics as much as possible during Aistear. This month we have the Opticians for role play and it is just brilliant for revising our sounds. It's so lovely to watch them get into role and try their best! Today one of my children was playing the role of the receptionist in the Opticians and requested that I bring the days of the week over from the board so they could write the days properly for the appointment cards! Genius! It's not a good day unless teacher learns something do! I'll do a post on the Opticians in detail over the weekend - it's my favourite role play area!! Here's a few snaps to tide you over!
Aw I'm cheery again, thankfully that post quickly changed from Little Miss Grumpy Teacher to to Little Miss Proud Teacher very quickly! It's not a bad job really!
Over & out,