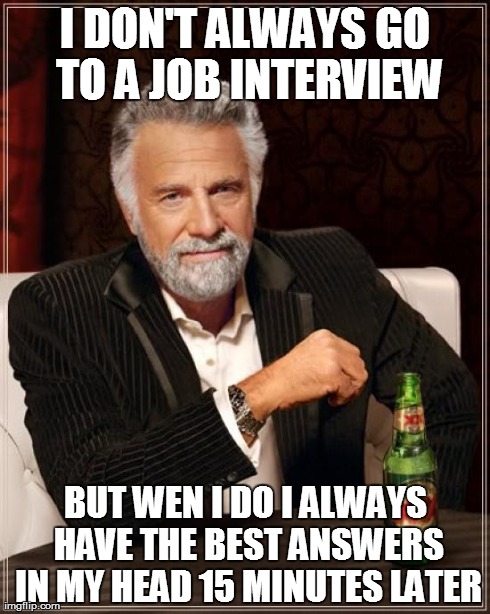 Hello everyone,
I've had a few messages over the past few days about preparing for interviews so I thought I'd put a little post together on it!
Let's not beat it around the bush, interviews suck! The fear, the waiting, the handshakes.....ughhh!!
Here are my recommendations for making your interview as pleasant an experience as possible!
1. Prepare for your Gaeilge question. It's pretty much guaranteed so don't wing it! Plan it out. You can pretty much twist any question to suit what you want to talk about. How would you teach Irish? How would you make it fun? How do you feel about Irish as a subject? How would you differentiate?
It will also probably be your luck that the panelist with the strangest sounding dialect will ask your Gaeilge question so concentrate, think and take your time!
2. Dress to impress. It sounds silly but first impressions are EVERYTHING. We're not supposed to judge books by their covers but let's face it, we do. Be polite too. You can tell people all about your wonderful self without sounding arrogant! In the words of my mother in law "Manners maketh the man!"
3. Prepare to be asked about the future. As in, "It's November, what's on your classroom walls?" Think of the time of year, think original.
4. DO NOT lie or exaggerate on your CV. It will haunt you. If you've done grade one on piano and haven't touched it in ten years it doesn't mean you're a pianist! Keep it relevant. Is that weeks work experience you did at the garden centre five years ago relevant? And for the love of God, tell your referees that you have put their name down. Only last weekend a family member of mine got a phonecall from someone following up references and had no clue that they had been put down as a referee!
5. Someone will play bad cop. Don't let this throw you. It's an interview oldie. Someone will usually be the tough one and you will find it hard to digest their stony expression but don't take it to heart!
6. Maintain eye contact. Look at who asked the question and answer them. Obviously you need to talk to the whole panel but do so in a natural way, don't give yourself whiplash!
7. Use your strengths to your advantage. Sell them. It's a great way of using your interview time to suit yourself! If you're musical, talk about it. If you're sporty, explain how. If you have a particular area of interest, tell them! How can you make yourself sound different to the five candidates they've seen before you?
8. Don't repeat yourself. Standard. Pause and think before you launch into answering. When nervous, people have an awful habit of speaking too quickly and getting tongue tied. What's the rush? Do your best to avoid the usual stall words: "like..." "eh...." "you know...." "Um...."
9. Don't use clichés or things that are overused. Yes, teaching is a vocation but you don't need to tell the panel that! Trust me, they've heard it.
10. Know the ethos of the school you're applying for. This lets a lot of people down in their interviews because its very clear when they haven't a clue! Research it. You'll probably be asked as to how you would implement it in your teaching etc.
11. PLEASE use a somewhat sensible email address. It'll be one of the first things the panel can see on your CV..... so if you're still using mcdreamy999@hotmail.com, it really won't cut the mustard!
12. Research what's current at the moment and be able to show your understanding of it! Make sure you're aware of things like Aistear, First Steps and the new Literacy and Numeracy Curriculum.
12. Lastly, SMILE. Make it a pleasant experience. Smile your nerves away. Now obviously I don't mean that you need to look like a maniac but as the poem goes 'smiling is contagious, you catch it like the flu!'. You never know, they might just smile back at you!!
I hope these answer some of your questions. Just relax, remember, you're great and you can do it!!
PS: Make sure you have registered with the Teaching Council and have your Garda Vetting!!!