It's really hard to believe we're at that time of year again where we are preparing for the visits of the incoming infants.
I hadn't actually thought about it too much at all until I had an influx of emails and queries last week about preparing for meeting your new infants for the first time!
I had the ultimate fear the first time I was preparing for an infant induction day - I hadn't a clue what to expect. I was petrified that it would be chaos - but it was absolutely fine. We're so lucky in our school that the incoming Juniors only visit for an hour, I was amazed to learn of how other schools have them in for a half day, or even a full day - what?!?!?!
Regardless of the length of their visit, here are my suggestions for how to make your infant induction day go as smoothly as possible.
1.
Name Tags
Have your list of names ready to go on a roll of labels. You'll need it for identifying each little visitor and it's an easy way of tracking who turned up and who didn't.
2.
Roaming Play
You want their visit to be a happy & positive one. You also want the classroom to be inviting and welcoming. I usually have some Nursery Rhymes or Disney Music playing (not too loudly) in the background and have some stations set up for them to play at. For example:
Playdough - a nice calm, quiet place to start for anyone who wants a relaxed beginning to the visit. The playdough is also a nice release for anyone who wants to squeeze out any little stresses!
Construction (Lego / Building Blocks) - always an attractive option.
Colouring Table - It's always nice to have some new crayons / twistables markers ready for use on the induction day. I like to print off some pictures of popular crazes of the time - Anything Disney, Minions, Paw Patrol, PJ Masks & Minecraft seem to be big with my kiddos at the moment! The colouring table has always gone down well over the past few years.
Animals / Small World - The Dolls House, Cars & Toy Animals are always a good idea - I know often we say 'less is more' but on a day like this, having plenty of options is a better option, than expecting too much of the little visitors in terms of sharing etc.
Library Books - having quiet spaces like the class library or book nook is always a nice option too.
I like to let them explore, roam from station to station if they wish. It's a nice way of observing their interactions with others and getting a chance to get around and have a little chat with each. it allows them to become familiar with the surroundings of the classroom and get a feel for all the fun things that will be there when they come back in September.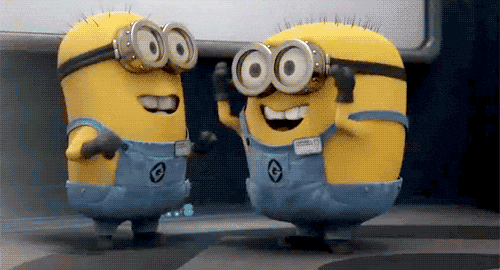 Look at all the fun things to do here!!
3.
Scribble
Have a notepad / clipboard & paper on hand for the duration. I like to try and have a little chat with each and try and find out something about each - be it their favourite toy / colour /how many siblings they have. It's another good way of finding out who has been at playschool / Montessori etc. Take notes and you can use these in September when they come to school. They'll just love how you 'remembered' things about them.
4.
Have Back-Up
Ask your Principal for some support from other staff members for the visit. This will be a busy and potentially chaotic period so the more adults you have to assist the better. We usually have the HSCL teacher, a Learning Support teacher and an SNA to help out and if things are going well they can slip out again if they're not needed.
5.
Expect tears
Don't panic! It's pretty much guaranteed. There will be a few tears - but it's no biggy! Think of how intimidating it is for a little human coming into a noisy, busy, unfamiliar environment like a classroom. In the event that there are a few tears, it's always a good idea not to get too close or imposing - you don't want to be the person they associate with fear or panic. If Mum or Dad are there, they'll be well able to handle any little hiccups. Our HSCL teacher usually has tea & coffee for the parents across the hall which allows the children to have a little independent time in the room, but if there's a few nerves, I wouldn't be shooing people out to induce further trauma. There's no need.
6.
Go with the flow
Don't expect too much. If they're happy and content playing, I wouldn't be rushing to interrupt this. However, if you think they're going to be willing, maybe you could have the mats ready and gather everyone around you for some Nursery Rhymes and a story. If you have staff helping, you could maybe ask them to get the toys cleared away so your tables are free for the next activity (time willing). If time is on your side and they are visiting for longer than an hour, maybe you could do a little colouring exercise related to the rhymes or story. It's also nice to have something to take home and stick up on the fridge.
7.
Take-home treat
Now this is totally optional but when the little ones are leaving after their visit, I like to give to give them a little token to take home. A ziplock bag with some soil, a flower pot and a sunflower seed. I staple on a little message with instructions of how to plant it, care for it and document it's progress. It makes for a nice conversation starter on the first day back and I'm always amazed at how many photos, drawings and stories I get in September. Simple, but effective! There's a picture of last year's here on my
Instagram.
Bubbles are a nice little treat either!
8.
Smile
Smile and be you. Be the lovely, welcoming person you would like to meet if you were a little infant visiting their school for the first time. And if you don't stick to that lovely big plan you made and all is going well - then what the heck odds!
Best of luck,