Do you make use of Environmental print in your classroom?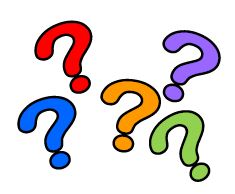 Environmental Print is the print we encounter in everyday life - wrappers, logos, signs, labels, packaging; things we notice and read unknowingly that can be really important in terms of building confidence in young and emergent readers. The print, the colours, the layout of signs, logos and labels permit young learners to interact with written word in their own environment. Wrappers and packaging that we usually cast aside and throw away can actually be truly valuable learning materials in the Primary classroom!
How can I incorporate Environmental Print into teaching and learning opportunities?
Purposeful Working Wall displays
Dedicating a little wall space in your classroom solely to environmental print allows for lovely instances of letter & word recognition and subtle learning opportunities. Giving pupils the opportunity to add to this space can prove even more fruitful. The back of a door, the side of a cupboard, any little space where you can dedicate to environmental print, particularly in the Junior end of the school, has huge learning benefits for emergent and progressing readers. A few moments at the beginning of letter knowledge work or even in small groups could be spent at such an area investigating many of the components of literacy and letter knowledge.
**You'll notice in the subheading I've mentioned 'purposeful' and 'working' - unless you add and change to the display then it will soon render itself tired and essentially becomes pointless. Moving beyond the idea of the Pinterest perfect classroom is important - chose purposeful over pretty for the benefit of your pupils.**


Catalogues / Magazine clippings
Collecting catalogues, newspapers, flyers and magazines is always a good idea so as to have a supply of them in your classroom. Think of all that Junk Mail we get through the letterbox every week! Letter match challenges, cutting and sticking, spelling names or sight words - there are so many ways to use these materials. One in particular which I like to use with the infants is creating collages of 'Letters we Know', using the Argos catalogues. It's a nice station to have set up in a small corner of the classroom and it's tackling letter recognition and fine motor skills all at once. It can be easily done in small group settings either.
I love getting out of the classroom with the pupils; especially to get out and do some learning around the local area. If your school is in a town then endless examples of Environmental Print will be right on your school doorstep. Why not go on a hunt for particular letters, names, words, signs? You can adapt such a challenge to suit any age group! Bring mapwork activities to life by incorporating some environmental print.
How old is 'I spy?' I don't think we'll ever know but what we do know is that it is an oldie and it's a goodie. Change up the usual pictorial I spy and mix it up with some environmental print. Create a simple collage of logos, signs and names for lovely pair work, group work , whole class or even homework activities - for any age group. Here's a
free download of Restaurant I Spy from 3boysandadog.com
- it's mainly American venues one but still plenty or reading and learning opportunities!
I don't know if you ever had the 'Logo Game' app on your phone - but I definitely had it at some point in recent years and *unashamedly* LOVED it. A logo challenge is always a great quiz challenge, early finisher station or team work challenge. Easily made and easily done - why not even let the pupils create their own for swapping to challenge their peers? A nice activity for ICT time!
Environmental Print Bingo
Incorporating signs and logos into play areas
I'm a huge fan of this. Especially for Small World Play, Role Play and Construction Play. There is no excuse not to get your hands on environmental print for these areas with Google on your desktop. Print, laminate and off your go! Inexpensive resources are just as effective for play.
More ideas:
Sight word books
Alphabet books
DIY Environmental Print Puzzle - chop up a package or logo!
Environmental Print Loop Games
Letter match activities
Homework challenges
Don't forget the importance of promoting use of Environmental Print outside of school. Foster your home-school links by involving the parents too. Encourage children to bring in Environmental Print from home to enhance your teaching and learning opportunities at school.
Sample Parents Letter - C.Fiorentini - Little Miss Teacher Blog

©
If you would like a copy of my Parent's Letter to help you get started drop me a PM on Facebook or email to littlemissteacherblog@gmail.com. Happy to share!
Can you tell I love Environmental Print? Haha!
If you enjoyed this post, be sure to go back and give it a little like on FB - the algorithms are a holy torture these days! Thanks a mill!