One thing there is no shortage of is picture books. All to often unfortunately, they are simply associated with the youngest children in our school; which is such a pity because there are so many valuable learning opportunities within picture books for older children too.
Over the past few years, I have been specifically trying to source picture books to use with older children and there are so many out there - they just tend to be a bit more overlooked than others!
Here are a few worth looking out for:
After the Fall - Dan Santat
One we could all do with reading. A brilliant story to e

ncourage even the most afraid to overcome their fears, learn to get back up and get on with it!
The Heart and the Bottle - Oliver Jeffers
I'm yet to come across a text by Oliver Jeffers that I haven't loved. While this tugs at the emotions, it's a must have and the older children will love it.
The Whales' Song - Dyan Sheldon
I recall being given this book as a gift as book-worm 10 year old who had already devoured The Secret Garden & Little Women; I remember being a bit stumped at being presented with a picture book when I was already 'so beyond' books with pictures. How wrong I was. This one, I treasured as a 'tweenager' and used again and again on placement and in my own school in senior classes.
The Lost Thing - Shaun Tan
I came across this book for the first time whilst completing my Masters. It struck a chord then and was one I was quick to source. The illustrations and plot are both enticing and unusual but will definitely draw readers in. There are obvious questions emerging from the plot which lead to great discussion: What does it mean to see things differently? What is important to notice? How can we see things differently?
Malala's Magic Pencil - Malala Yousafzai
Malala's story is one we're all well familiar with by now (I hope!) and this picture book version deserves a place in all senior class libraries.

Telling Malala's story, in her own words, this book instills the message to hold on to hope and to always try to make your voice heard even in difficult times.
Now, on to one of my absolute favourite genres of books.....
Wordless Picture Books:
Who ever said a book needed words to be rich in learning opportunities? Wordless picture books are a priceless asset in any classroom

and they really emphasise the power of illustration.
Let's take a second to appreciate something:
READING PICTURES IS STILL READING!!
No matter what age!
Ultimately, the wonderful thing about wordless picture books is that they present the reader with the opportunity to create their own story using the illustrations provided. Endless scope for discussion, writing, art......the list is endless!
Here are a few of my favourites!
A Stone for Sascha - Aaron Becker
A wordless picture book about losing a pet. Poignant and so well written; the questions triggered from exploring the illustrations will be endless.
The Arrival - Shaun Tan
Another text by Shaun Tan and one every classroom should have; especially when most classrooms in the country are now the classrooms of pupils who have made journeys and moves to differing countries. Fabulous, thought provoking illustrations with so much scope for higher-level thinking and discussion.
Fossil - Bill Thomson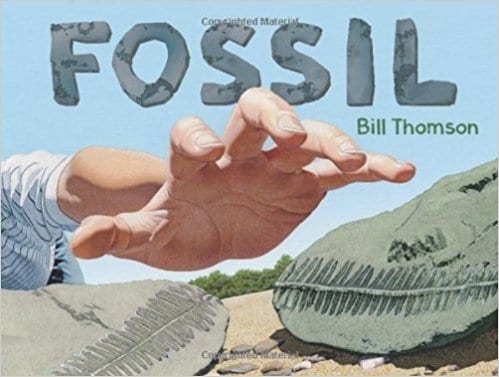 A lovely one for your collection - opportunities galore for visual literacy!
Draw the Line - Kathryn Otoshi
When it comes to friendships and problem solving at school, the more books the better. It's always a nice way to tackle an issue without mentioning it explicitly or pointing fingers. This book deals with a broken friendship and the efforts required to repair it. All through the power of illustration.
Not only do wordless picture books trigger a whole realm of critical thinking & discussion opportunities but they are a natural little haven for fostering imagination - a skill worth enhancing regardless of the class level!
I'll share some more favourites soon!