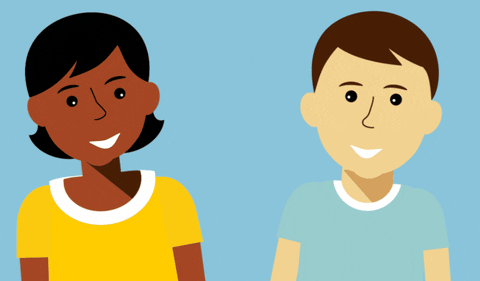 Making time for discrete Oral Language opportunities is essential. Depsite being what we are naturally programmed to do, sometimes planning for talk is what can get the least thought in our planning, with reading and writing taking precedence. What gets overlooked quite often is that oral language is a prerequisite skill for reading and writing!
Answering questions and sharing news during the school day is only a tiny amount of oral language. Building up on time, opportunities and routines to use and develop oral language fruitfully is is essential. The more strategies the better!
One of my favourite strategies is using 'Picture Prompts'. When I taught 6th class, one class in particular really struggled with descriptive detail, so I began collecting interesting and entertaining photos and pictures that I saw in magazines, newspapers (remember the MetroHerald?) and online. I had a folder full of them. It got to the point where the children were gradually bringing in images that they had come across themselves outside of school to add to the collection.
How can Picture Prompts be adapted for oral language activities:
Usually, I would have stored the pictures in separate envelopes. So more often than not, the children didn't know which picture they would get. I used picture prompts with 4th, 5th, 6th and Infants - just adapted in a variety of ways!
30 Second Shout Out - pupils choose an envelope and either in pairs of small groups; have to speak for 30 seconds non stop about their picture. Good fun and the time limit can be upped depending on the abilities in question.
Pair, Share, Review - Pupils are paired, each have a picture. The pupils take turns discussing their photo / picture. They return to the group and explain what each other talked about.
Before, During & After - Pupils are paired and examine the picture. They must imagine and explain what they think happened before the picture, what is happening during the picture and what happened next. Great for getting a bit of practice on sequencing language too.
Pupil in Role - Pupils take on the role of the character in the picture.
Picture of the Day - finding a small wall-space in the classroom for a picture of the day allows for natural talk and discussion around the picture between the pupils. Even a space in the corridor so attention is drawn to it whilst on the way to yard.
Morning Welcome - Sometimes having a few picture prompts on the table for when the children arrive to school can be a nice way to start the day with some talk & discussion and a laugh about what they've being welcomed by.
Nosey noticers - Challenge the pupils to use their nosiness to see what they can notice about the picture. Is there anything unusual going on? What's in the background? What's in the foreground? What's in the centre? Could this really happen in real life? A few magnifying glasses always heightened excitement for the younger children here. Depending on the age group of your class, you can allocate them a target number of things to 'notice'.
If you would like a copy of a PDF with some useful Picture Prompts, send me an email to littlemissteacherblog@gmail.com with 'Picture Prompts' in the subject bar and you can get started on your own collection!