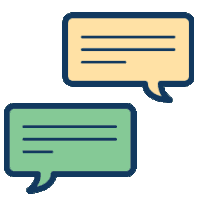 When it comes to using a novel with the senior classes, it's really important that you maintain a variety in the activities that you use to support and reinforce learning. Also, specific activities and strategies should be applied before reading, during reading and after reading.
Ditch the reliance on written summaries. Avoid death by boring book reports. Liven up your approach to novels with a few engaging, effective and purposeful activities that rely on the development oral language skills.
Striking a balance between written activities and verbal is important. If the children can talk about something confidently first, they're likely to have much more success at the written work afterwards!
Believe it or not, each of the PLC Learning Outcomes for Oral language for 3rd - 6th class, could be achieved and fostered through the use of a novel and activities stemming from a novel.
Here are some really useful & fun oral language activities to use with your senior class that the children are sure to enjoy.
Pre-reading
Pre-reading activities are essential for helping the children to focus on the task at hand, to trigger critical thought and to initiate discussion about the text at hand.
C.Fiorentini, 2019 - www.littlemissteacher.com
During Reading
It is often important to break up reading passages with time for talk, discussion and reflection. It gives the readers a break, time to think and time to express how they might be feeling about a passage. It's also useful for re-focusing the attention of anyone who may have become distracted.
C.Fiorentini, 2019 - www.littlemissteacher.com
After Reading - while the novel is ongoing!
Don't miss out on opportunities for valuable talk & discussion after passages or chapters. Having a variety of discussion starters is useful for 'after reading' activities; here are five of my favourites:
C.Fiorentini, 2019 - www.littlemissteacher.com
After Reading - on completion of the novel!
Don't miss out on valuable oral language opportunities once the novel is complete. Reinforce learning and evoke memory work with some of the following activities:
C.Fiorentini, 2019 - www.littlemissteacher.com
Would you find a copy of these activities useful? Email littlemissteacherblog@gmail.com with 'Novel Activities' in the subject bar and I'll send a PDF to the first 100 requests.
Plenty to get you started!
*Did you find this post useful? Be sure to give it a share!*