Every school is different. Every classroom is different. However, regardless of where your class is 'at' when they start school, there are many key skills which children deserve and require the opportunity and adequate time to develop before ever engaging in formal literacy learning. These skills go far beyond the month of September,
appear in many forms and are of immense importance. This is a long post, but it's all here in one place!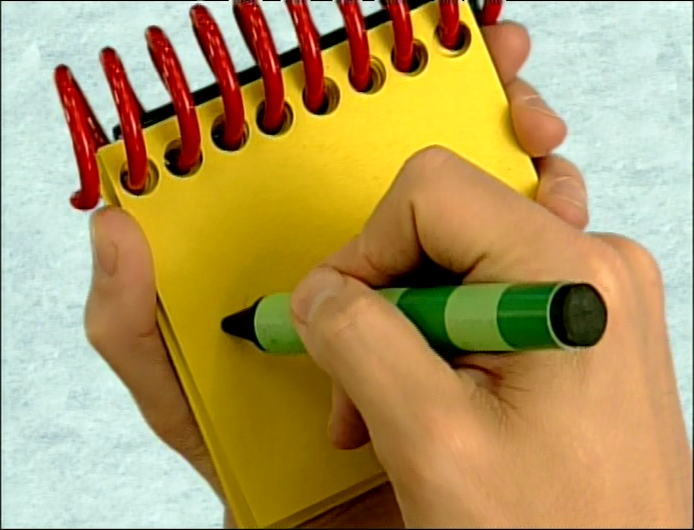 Pre Writing Skills
Pre-writing skills are fundamental skills children must
develop before they are able to write. These skills will affect a
child's ability to hold and use a pencil, and the ability to draw, write, copy, and colour. It is essential that we dedicate plenty of time for children to develop and practice these skills long before we ever introduce letter formation and handwriting!
Developing pre-writing skills isn't just about colouring and tracing - in f
act it goes far beyond this. We ask young children to sit and hold a pencil to write - but often forget about the challenge and effort alone it takes for a young child to acutally 'sit' and position themselves to do so for a duration of time.
To fully engage in writing, children need strong necks, cores, shoulders and fingers.
Building up muscle
strengths
like these
comes from activities such as crawling, rolling and jumping! Makes you look at your infant PE a little differently now, doesn't it?
Fine Motor Skills
I cannot stress how much time needs to be dedicated to
developing fine motors skills. Children need to work on their fine motor skills to build up hand strength, work on their grasp and their hand manipulation. Tasks that develop pincer grip, picking things up and sorting are essential. Get out the fine motor toys; give the children time to fiddle, pick, thread, pull and push!
Short on supplies? Clothes pegs, paper clips, pipe cleaners, straws, colanders - fiddly fine motor activities can be easily created. There's not excuse for ideas with Pinterest.
Why not set up a Funky Fingers station specifically aimed at fine motor work?
My infants always loved this.
I can't find my memory key with past photos of mine but
Infant Teaching Ideas has some fantastic ideas on her website for Funky Finger Stations.
Gross Motor Skills
Moving around the room, awareness of their limbs, awareness of others, sensory processing -
all skills that must be developed outside of the constraints of a chair. Did you know gross motor skills are also closely linked to attention skills?
Short on supplies? Hopscotch, Simon Says, bouncing & catching balls, Follow the Leader & obstacle courses are all brilliant for developing gross motor skills.
Listening Skills
If you've been following my blog for a while, you'll have heard me talking about the importance of developing listening skills in the early weeks of primary school. This is a key component to success in other areas of learning across the board.
Listening skills become extremely important when children begin school. By working on listening skills at school you are helping children to develop their
auditory detection, discrimination, recognition, sequencing, and memory. These skills are essential for success in vocabulary development, grammar skills and future reading skills. Therefore listening skills have a huge part to play in preparing for literacy learning!
Here's a link to a previous blog post of mine detailing some really useful strategies for developing listening skills.
Talk
"Talk is the foundation of literacy."
James Britton, 1993
Talk is essential. Busy does not always equate to quiet! We need to create time for talk and see talk as a valuable teaching and learning strategy in the infant classroom. By letting the children talk about their learning we are helping them to process their learning, encouraging them to learn from one another, build relationships, express themselves and enhance their language.
Optimum opportunities to 'talk' throughout the day:
Morning reception time - give the children a few moments to chat to each other before the day begins!
Talking as a closure to play - pair-share-review or a quick show and tell about what was created or played with is a lovely way to incorporate some child-led talk.
'Ready, steady, chat!' - why not include talk time as a transition; children are naturally wired to chat and love a little chance to talk about what they want to talk about!
Telephones - Old mobile phones, old telephones; what ever you can get your hands on. These are great not only in the socio-dramatic area but at a little chatter corner in the room too. They see adults on phones and taking calls all the time, so it's only natural that they want to mimic and have their own chats!
Story baskets / Story stones - encourage children to talk and retell stories independently and playfully.
Experience Book - create a class experience book where you can record the children's experiences that they share. They love to talk about themselves and the things they've done (realistic and imaginary) so maximise on this. It's lovely to revisit, discuss and model with.
See my post on Start The Day Strategies to find lots of activities to get the children talking at the beginning of the school day and create an environment of responsiveness!
Vocabulary Developmen
t
Children need vocabulary to communicate. Their vocabulary knowledge is something that should be constantly evolving and increasing. Therefore a variety in strategies to develop vocabulary is key.
Word Walls - create word walls of new and interesting words.
Word of the Day - another favourite of mine; a word of the day, outside of your reading or spelling, a special word to add to their vocabulary bank.
Synonyms - model mature language for the children. If someone is cold get them to think about if they're chilly or freezing!
The Picky Puppet - the Picky puppet looks for words but he can be picky about the initial letter! The Picky Puppet looks for different words everyday but they all have to begin with the same letter. Great for getting the children thinking about vocabulary they have and their understanding of letter sounds.
Stories - stories, stories, stories - the more the merrier and probably one of the most natural modes of developing vocabulary.
Narrative Skills
In developing narrative competence, children learn to produce and comprehend causally and temporally structured plots.
Children's narrative ability is crucial in developing social skills and accessing the curriculum. Important elements to master include:
Sequencing language - teaching children to sequence their narratives; first, next, then, lastly etc.
Units of time - morning, afternoon, night-time; days of the week; months of the year; seasons
Abstract concepts of time - nearly, soon, earlier, later, after a while etc.
Question words - I always taught the infants about question words to help them think - who, what, when, where, why, how?
Print Awareness
Before the children every begin to read formally, time needs to be spend developing their print awareness. Print awareness is a critical pre-reading skill.
How can we develop print awareness?
Teach children how to handle and hold books correctly
Teach children how to turn pages and follow text from left to right
Encourage children to scribble and mark make
Encourage them to notice print and text on pages
Encourage emergent reading - invite children to 'read' storybooks by following the pictures regardless of whether they can actually formally read the text or not
Don't forget about Environmental Print which has a huge part to play in early reading development. Reading pictures and signs is still reading too! Read my blog post on Environmental Print.
Watch our video on Environmental Print on The Literacy Channel.
Print Motivation
Print Motivation is basically a child's interest in and enjoyment of books and reading and is an extremely important skill in the development of a child's reading ability. Children who enjoy books are more likely to want to learn to read, and to keep trying even when it is hard.
We can promote print motivation by:
Keeping reading time fun and engaging - use your voices, change the tone of how you read, pick funny texts - whatever works!

Don't flog a dead horse - if attentions are waning, stop and finish the story another time! The last thing we want is a child to associate boredom with books.

Choose books with repeated phrases or chants; keep everyone involved, engaged and enjoying the process.
Phonological Awareness
One of the most important areas to work on before ever jumping into letters and sounds is phonological awareness. I cannot stress this enough. It is the foundation for learning to read.
Phonological Awareness is an umbrella term which covers sub-areas such as phonemic awareness, syllabic awareness, rhyming, alliteration and onset and rime. The NCCA have a useful document online detailing Phonological Awareness and some activities to get you started.
Play
If you can't make time for everything else, then at least make time for play. Children learn by doing. They learn best through purposeful, child led play and you the teacher will never learn more from them than when you do just watching them play.
Find all my posts on Aistear & Playful learning here.
Plenty to work on, plenty to try and plenty of reasons to pause and slow down your approach to literacy! If you have any other key skills or strategies you like to work on before formal literacy learning, do share!
Download my posters for The Picky Puppet, 'Ready, Steady, Chat' and Question Words HERE.