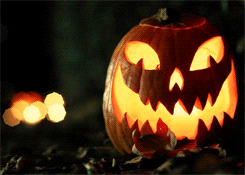 I love Halloween.
I love Halloween themed learning.
I love Halloween themed writing even more!
Halloween is a brilliant time of year for working on creative writing. So many opportunities for discussion, for descriptions and details.
As children progress with their writing competence, their texts depend on details. Quality sentences with descriptions and details to hook the attention of readers. What better excuse to integrate the theme of Halloween and make use of all things creepy, gory and shivery to inspire young writers to evoke some detail in their writing?
Watch out for:
The Literacy Shed have some fabulous spooky-themed images for prompting narrative writing and some great eerily themed background sounds too, to play as you write! Set the mood for spooktacular writing before the children begin!
Halloween Themed Writing Activities:
This is a lively group activity for narrative writing. In groups, the children compose a Halloween themed story. I like to use a visual to prompt the writing. The children must take turns writing one line at a time and passing the page around the group until their story is complete. Each time a child writes a sentence, they must read it aloud so all group members can hear. This is a lovely collaborative approach to narrative writing and ensues lots of lovely discussion, chat, debate and vocabulary development! I like to encourage a collaborative approach to practice a concept like narrative writing before setting the children off to compose a piece themselves.
Potions may seem like an obvious one for Halloween, but they are a great opportunity for creative thought and descriptive writing. The 'Song of the Witches' from Macbeth is an ideal invitation into potion themed creative writing as it is rich in description, detail and rhyme. Invite the children to compose a potion for a spell of their choice - consider the ingredients, the recipe and encourage them to give their rationale for this potion.
Could you extend the learning and link in with any potion themed reading? What about an extract from George's Marvellous Medicine or The Witches!
Creak! Bang! Whoosh! Stomp! Halloween is the perfect theme for practising onomatopoeia. Invite children to compose sentences using onomatopoeia and then encourage them to use it in their narrative writing.
Before we ever set the children a task of writing a narrative, it's important that we arm them with the tools and language to shape their work. Time to plan and time to prepare is essential. Regardless of the setting, it's important to consider how the setting looks, how it sounds and how it feels. Considering the senses when writing opens paths to all sorts of welcome descriptive language.
Why wouldn't the skeleton cross the road?
Because he didn't have any guts!
Introduce the children to some Halloween themed jokes, then have them try to compose their own!
Sometimes it can be tricky to get started with writing a narrative piece without a visual or a title. Story starters a nice way of launching the writer into a narrative and help open the scene.
Witches Cauldron Writing Prompts
Setting the scene is important. When a theme is involved, it's nice to have a key object to focus attention on to inspire and trigger ideas for creativity. So if it's Halloween, why not use the cauldron. Fill it with a few key items that must feature in the story or piece of writing.
"In the cauldron, the witch's pot,
Let us see what prompts we've got!
Are they nice or are they gory?
Whatever they are, they'll be in my story!"
Roll a story is a nice way of helping pupils to pick a character, setting and key object to feature in their writing. It's a nice starting point for anyone who might struggle to get started or to trigger a little inspiration!
You can download all my Halloween Writing Materials for free here!
Be sure to share a picture of them in use in your classroom!