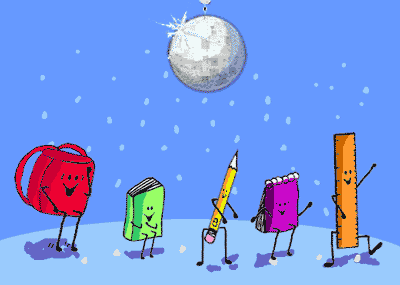 There are many activities that we as parents AND teachers can do to prepare children for formal learning.
Before starting school and in the early months of school, it is best that plenty of time is allocated to developing important skills to best prepare children for formal learning. Their bodies and minds need time to get ready to learn - their fingers, their feet, their posture, the concentration, their listening - the list goes on and on! Transitioning from home or preschool to primary is a huge process and children need time to navigate that transition and to become accustomed to their new learning environment, their teacher and their peers they share the learning space with. There are many, many valuable
learning opportunities that the children require and deserve to experience long before we ever expect them to sit down and deal with the formality of desk work and text books.
How can I help to prepare my child for learning at school?
Play - Imaginary play is so important for modelling language! Play makes so much of our learning 'real' for children.
Board Games - Board games are a great way of working on turn-taking, sharing, waiting and learning to lose! I use and always recommend Orchard Toys, they have a lovely variety of numeracy & literacy games for young children.
Play dates
- they're not always feasible, especially in the current Covid impacted times, but they are lovely
opportunities for your child to interact with other children of a similar age and practice all sorts of skills for socialising.
Read
- strive to read to your child every day and don't be afraid to revisit the same book again and again! This builds enjoyment but also is really important for building on language and vocabulary. Let your child join in with telling the story - read sentences and leave out the last word for them to guess. Encourage your child to gently turn the pages and follow the direction of the text. Stop and take a picture walk - examine illustrations and see what they see and talk about it.
'I Spy' - It's an oldie but a goodie! 'I Spy' is a great game to play with children as it gets them working on listening skills and observation skills. It's also a great activity for helping children think about letter sounds.
Fiddly Fun - Fine motor skills have a huge part to play in school and working on developing these skills from a young age is really important! You can develop fine motor skills by using simple activities, such as:
Rolling, patting and pinching play dough

Clipping clothes pegs onto cardboard

Playing with fine motor toys like pegs & peg boards, links & lego.

Threading beads onto pipe-cleaners
Get Moving - To develop gross motor skills, the children need to get moving. Running, jumping, hoping, balancing, crawling, rolling - these are all vital skills. Challenge your child to hopscotch, walking on a trail, bouncing & catching balls, walking up & down stairs. The more outdoors, the better!
Scissor skills - Cutting and sticking are a huge part of Junior Infants and using scissors can be extremely tricky for the little ones. Learning to hold scissors is tough so plenty of practice chopping up old magazines and newspapers is a great start. Ensure your child is holding the scissors with their thumbs pointing upwards! You might find your child is sticking their elbow out when learning to manoeuvre the scissors - pop a page between their body and their elbow to encourage them to keep their elbow down! Cutting with scissors can be a really tricky skill to master.

Doodling & drawing:
Lots of time and opportunities to draw and doodle is key. Doodling and scribbling have a huge part to play in developing handwriting skills. Using a variety of pens, pencils and colours is great. The little pencils from Ikea are great for little hands. Facilitating some vertical doodling opportunities is important too, it's much more natural for children to write that way - think of when they were babies and found a pen...they go straight for the wall or your doors! Sticking paper to the wall is a good one for this. Or, take them outdoors with a paintbrush and some water and 'paint' on the wall or fence - vertical writing opportunities but also developing really important muscles for balance and future handwriting skills!